James W. Drislane, CPA, Managing Partner and Shareholder at Teal, Becker & Chiaramonte, CPAs, P.C. (TBC), was recently appointed to the Board of Directors for the Center for Economic Growth (CEG). Drislane will serve in the role of treasurer.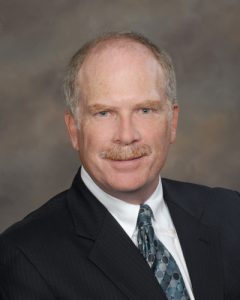 "The Center for Economic Growth provides businesses in our region with tremendous resources," said Drislane. "I look forward to carrying out my term on the Board and helping embrace the growth in the Capital Region and throughout our area."
Drislane has been associated with CEG for several years and the Firm itself became a member in 2011. A graduate of Siena College and a lifelong resident of the Capital Region, Drislane began his career in public accounting over 35 years ago. Throughout the years, he identifies client service as his key focus.
"I am very pleased that Jim has accepted this important leadership role with CEG," said F. Michael Tucker, President & CEO of the Center for Economic Growth.  "Jim's thought leadership and professional expertise will greatly contribute to CEG's mission of leading Tech Valley as one of the most prosperous and innovative ecosystems in the world."
As managing partner of TBC, Drislane directs over 85 full time professionals, and is an integral part in developing and monitoring all aspects of the Firm's involvement in accounting and auditing services. In addition to his administrative duties, he oversees the engagements of commercial entities, not-for-profit organizations and governmental units. Drislane's experience also includes tax and management advisory services for a diverse client base including automobile dealerships, colleges and universities, construction contractors, professional practices, retailers, wholesalers and individuals.